---
David Beckham viajó a Honduras el 19 de octubre. Aquí puede ver fotos en el aeropuerto.
David Beckham travelled to Honduras on October 19. Here, you can see photos at the airport.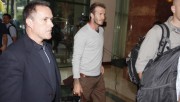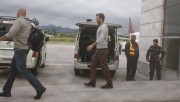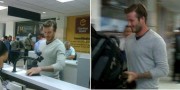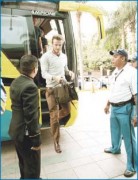 Los Angeles Galaxy jugaron contra Motagua un partido de la liga Concacaf en el estadio Tiburcio Carias Andino en Tegucigalpa. LA Galaxy ganaron 0-1. Con esta victoria LA Galaxy están en cuartos. David Beckham atrajo a mucho público. Al final del partido entregó su camiseta a una joven. Antes del partido David regaló una camiseta a un niño.
Los Angeles Galaxy played against Motagua a Concacaf match at the Tiburcio Carias Andino Stadium in Tegucigalpa. Los Angeles Galaxy won 0-1. LA Galaxy is in quarters with the win. David Beckham gave his shirt to a young woman at the end of the match and before the match, David gave a shirt to a child.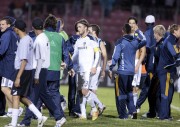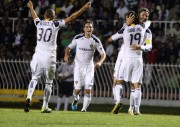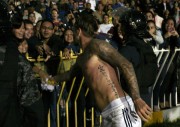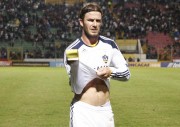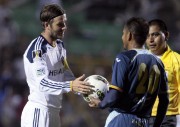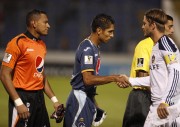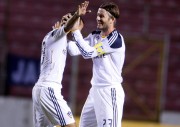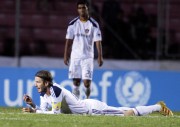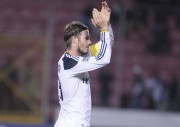 El equipo se hospedó en el hotel Marriot. Después del partido (20 octubre) una fan consiguió una foto mientras estaba con el resto de sus compañeros en un bar.
LA Galaxy team stayed at Marriot hotel. After the match (October 20), a fan got a photo while the team were in a bar.
David volvio a Los Angeles el 21 de octubre. Podeis ver fotos en el aeropuerto de LAX.
David Beckham returned to Los Angeles on October 21. You can see photos at LAX airport.