---
Se han añadido nuevos modelos de bolsos en net-a-porter.com. Aquí una vista previa de ellos.
New bags were added at net-a-porter.com. Here a preview.

Victoria structured leather tote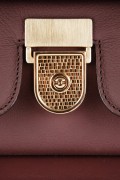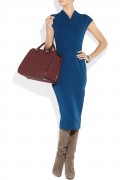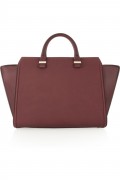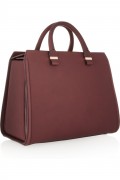 Inteligentemente estructurado a partir de cuero de merlot, este bolso de Victoria Beckham es la última vía rápida para la sofisticación minimalista. Elegante y espacioso, llévalo en la parte interior de tu brazo con un vestido de diseño a medida para un acabado impecable de elegancia.
Smartly structured from merlot leather, Victoria Beckham's tote is the ultimate fast-track to minimalist sophistication. Elegant and spacious, carry it in the crook of your arm with a precision-tailored dress for an immaculately chic finish
.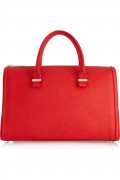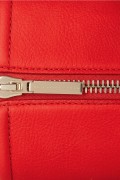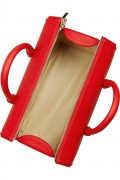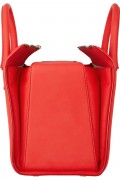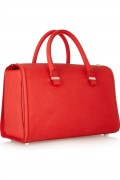 Creado en colaboración con Katie Hillier, el bolso Victoria beckham en cuero rojo estructurado, es un exquisito ejemplo de la alta costura como la artesanía de la etiqueta y la atención aguda a los detalles. La forma minimalista y elegante hace que sea perfectamente versátil, mientras que el tono vibrante añade la cantidad justa de drama. Combínalo con una capa, un clásico LBD y botines para un front-row digno de combinacion.
Created in collaboration with Katie Hillier, Victoria Beckham's structured red leather tote is an exquisite example of the label's couture-like craftsmanship and acute attention to detail. The sleek minimalist shape makes it perfectly versatile, while the vibrant hue adds just the right amount of drama. Carry yours with a statement cocoon coat, classic LBD and glossy ankle boots for a front row-worthy combination.
Vendido/Sold out
Cómpralo/Buy it
2,195€
Oversized textured-leather duffel bag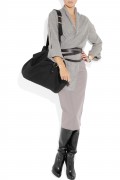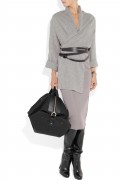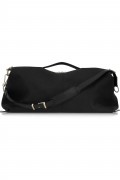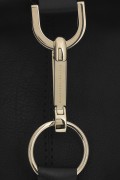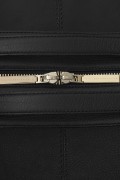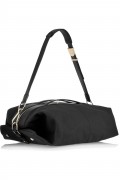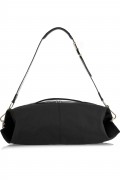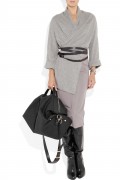 Espacioso y refinado, bolso de gran tamaño de Victoria Beckham es una lección de sofisticación moderna. Un bonito contraste de textura de cuero con herrajes de oro,esta pieza de declaración ha sido hecha a mano a la perfección. Rellénalo con tus cosas esenciales para escapar de la ciudad con estilo.
Roomy yet refined, Victoria Beckham's oversized duffel bag is a lesson in modern sophistication. Beautifully contrasting textured-leather with gold hardware, this statement piece has been hand-crafted to perfection. Fill it with your essentials to escape the city in style
Shopper leather tote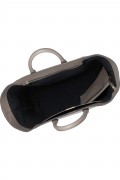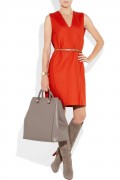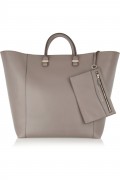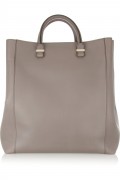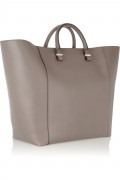 La incursión de Victoria Beckham en bolso ha firmemente atrapado la atención de la manera más fina, y este elegante bolso de cuero color cemento "shopper" simboliza la elegancia de la colección. Ya sea de uso en la ciudad o para una escapada de fin de semana,puedes usar este bolso oversidez con un vestido de color-pop, con un monedero interno para guardar tus objetos personales.
Victoria Beckham's foray into bags has firmly ensnared the attention of fashion's finest, and this sleek cement leather'Shopper' tote epitomizes the collection's understated elegance. Whether using it in the city or for a weekend getaway, carry this oversized style with a color-pop dress, using the practical internal wallet to store your essentials.
Cómpralo/Buy it 1.950€
Mini Satchel textured-leather shoulder bag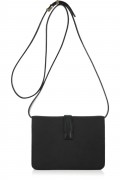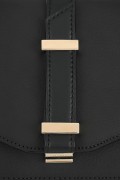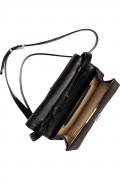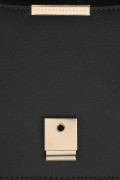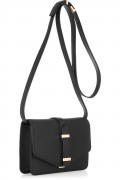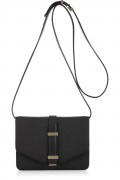 Hecho a mano con el más fino de textura de cuero y detallado, con un destello de oro, la cartera estructurada de Victoria Beckham es un clásico contemporáneo. Con este bolso compacto de hombro para complementar looks elegante con tonos oscuros, o para llevarlo cruzado para una ventaja al instante.
Crafted from the finest textured-leather and detailed with a flash of gold, Victoria Beckham's structured satchel is a contemporary classic. Carry this compact shoulder bag to complement sleek after-dark looks, or wear it cross-body for instant edge.
Cómpralo/Buy it 1.175€